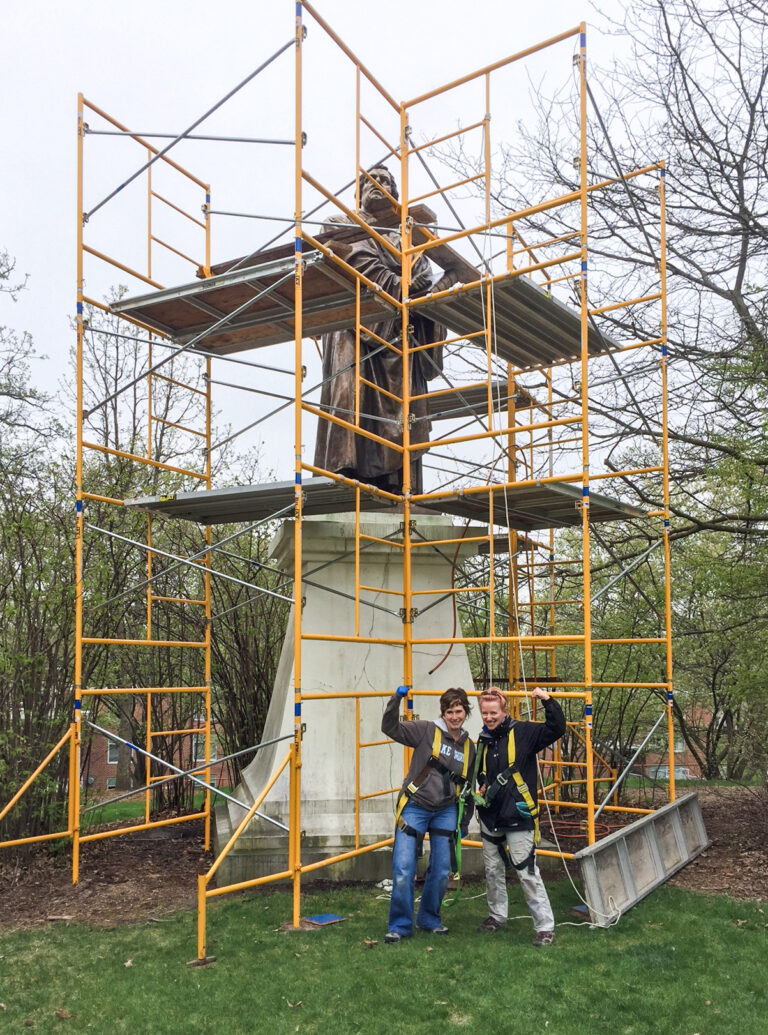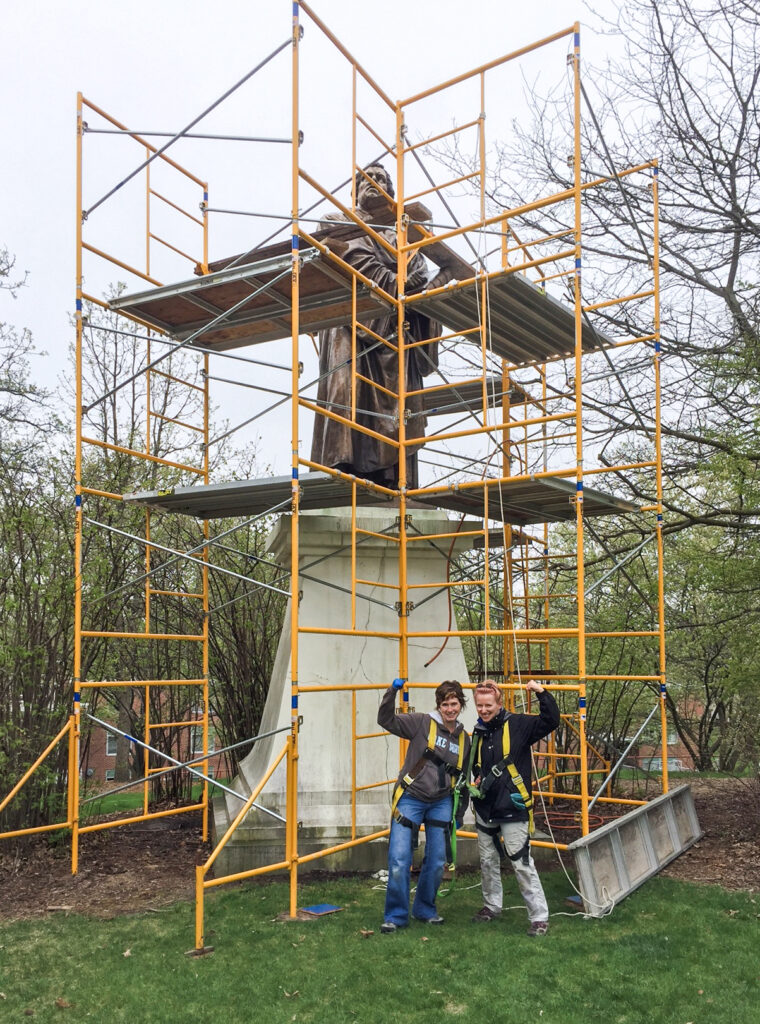 Summer Internship in Objects Conservation
The Midwest Art Conservation Center (MACC) seeks applicants for a 10-week graduate summer internship during June – August 2023.
The intern will work with MACC's object conservators to carry out a wide variety of projects. Time will be spent working on treatments in the lab and working on outdoor sculpture within the region. MACC conservators will work with the intern to select projects that provide a well-rounded experience that is tailored to the needs of the individual.
Requirements: The applicant must be a current student of a recognized conservation graduate program. Along with in-lab treatments, applicants must be able to work in an outdoor environment in variable weather conditions; be comfortable handling power tools and equipment; be able to climb ladders and work on scaffolding. Applicants must work well in a team environment and be flexible with a shifting schedule.
The internship includes a $7,500 stipend. The position is open to US citizens (or with legal eligibility to work in the US).
MACC is a nonprofit regional center providing comprehensive conservation services in Paintings, Objects, Paper, and Textiles. The staff is collaborative, very collegial, and works innovatively with the curatorial professional and collection caretakers at hundreds of non-profit collections including fine art museums, historical societies, universities, Native cultural centers, city governments, libraries, archives, and the public. MACC laboratories are located within the Minneapolis Institute of Art.
For consideration, please submit a cover letter, curriculum vitae, and contact information for two references.
Application materials must be received by February 15, 2023.
Colin Turner, Executive Director
Midwest Art Conservation Center
2400 3rd Avenue South
Minneapolis, MN 55404
[email protected]
612-870-3148