« All our conservation treatments
MACC paper conservators are experienced in the examination and treatment of works on paper, including fine art, historical documents, and three-dimensional objects. Works executed using a variety of media, including graphite, charcoal, chalk, pastel, iron gall ink, printing inks, watercolors, gouache, and acrylic paints, are treated in the Paper Conservation Laboratory.
Paper conservation treatments vary with the individual needs of the artwork, but can include surface cleaning, tear repair, loss compensation, tape removal, stain reduction, and flattening. In addition to in-laboratory conservation treatments, paper conservators conduct object-by-object condition surveys of museum collections and off-site projects for over-sized works.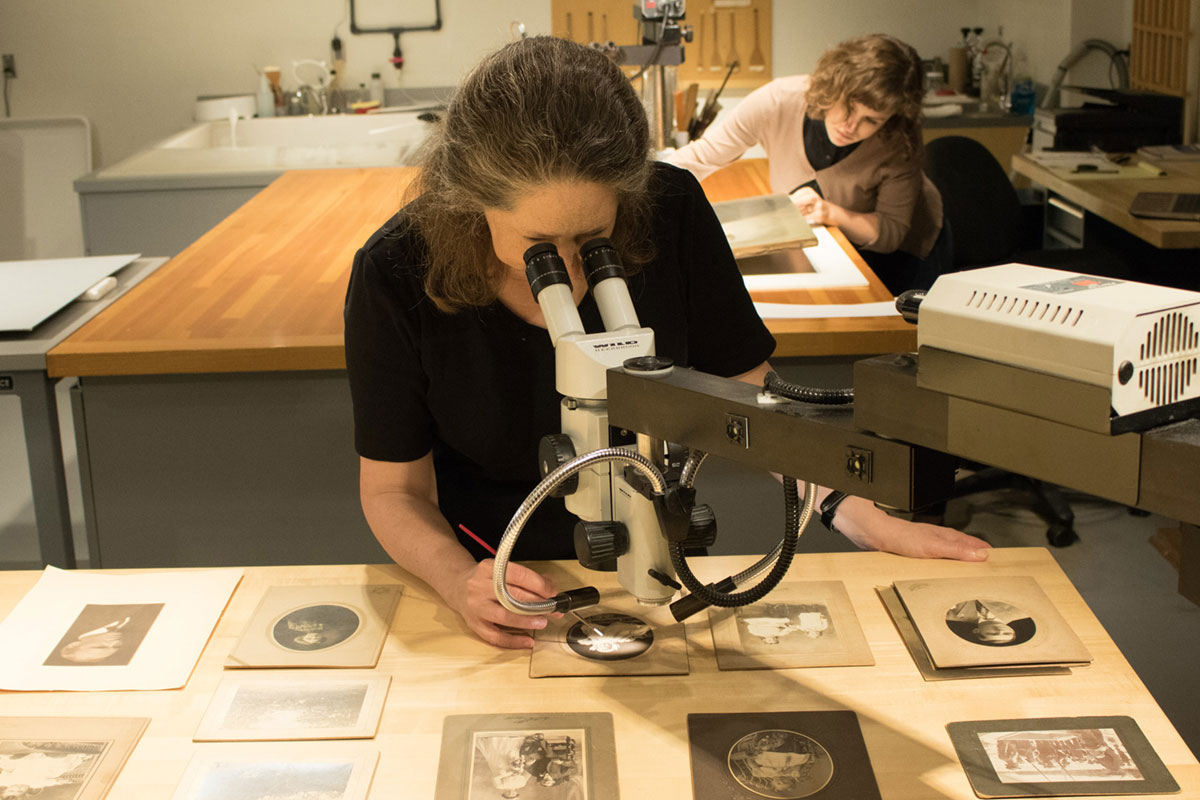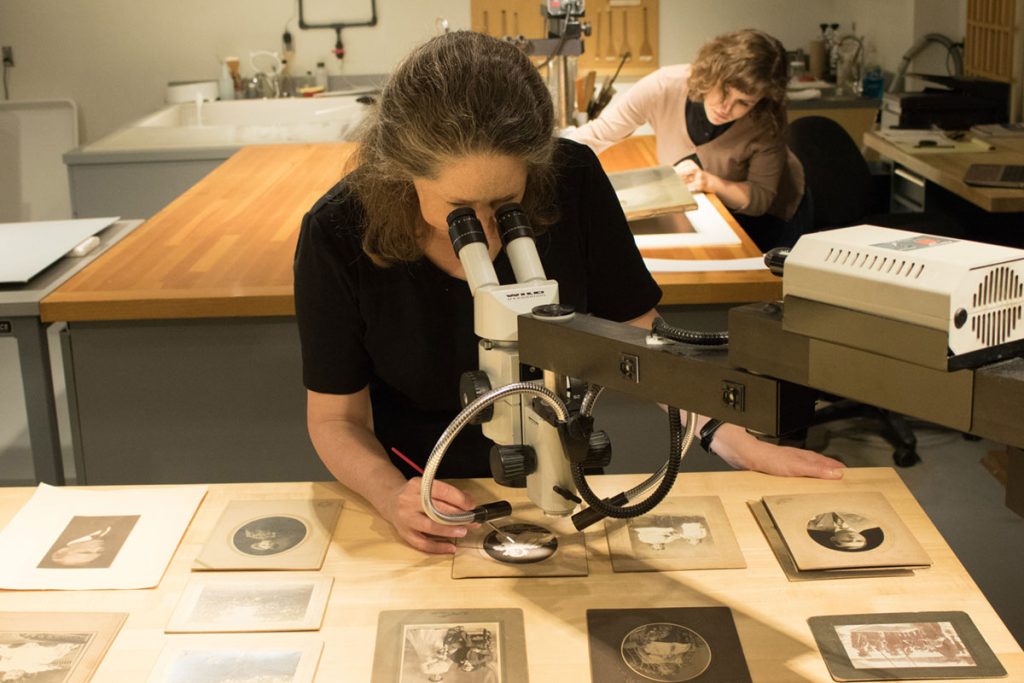 Dianna Clise, Senior Paper Conservator
Ms. Clise began at MACC in 2007 after completing an internship at Tate Britain in London, England. Ms. Clise earned her Masters in Art Conservation with a specialization in paper objects from Queen's University in Kingston, Ontario, and her Bachelor of Arts, Honours, in anthropology and cultural studies from Trent University in Peterborough, Ontario. In addition, Ms. Clise interned at the National Gallery of Canada in Ottawa, Ontario, and at the National Museum of Natural History in Washington, DC. Prior to pursuing her graduate degree, Ms. Clise worked as a book and paper conservation technician at Etherington Conservation Center in Greensboro, North Carolina. She is an Associate Member of the American Institute for the Conservation of Historic & Artistic Works with memberships in the Book and Paper and the Photographic Materials Specialty Groups, and she is also a member of the Canadian Association for Conservation (CAC/ACCR) and the Institute of Conservation (ICON).